1. Which class level are you in and can you describe your class level?
My class level is A3. It's Beginner (intensive) Level. A is the level and the number 3 places the speed of learning each chapter. For our class, we learn a chapter in two days and move to the next chapter.
2. Would you mind telling us how your class schedule is set up.
I have Japanese language class Monday, Tuesday, Thursday and Friday from 9:10-12:20pm. My "Tradition and Innovation in Japanese Culture" classes are on Wednesdays from 2:50-6:00pm and "The Soft Power of Cool Japan" classes are on Thursdays from 1:10-4:20pm.
3. What is your most unexpected realization about Japanese Language class at TIU?
I realized that Japanese language class is more fast-paced and longer than I expected! In ASU, my Japanese language class is an hour and a half; Monday, Wednesday, and Fridays or 50 minutes Monday-Friday. I took a semester of Japanese language and we only knew a ⅓ of the TIU textbooks that are provided.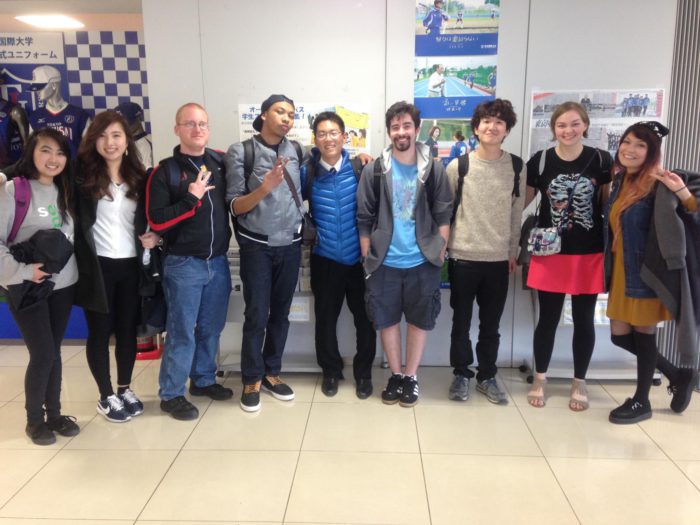 4. What is the best factor about Japanese class in your opinion?
The best factor about Japanese class is that I learn a lot more in one semester at TIU than ASU. My favorite experience in Japanese class is listening and answering only in Japanese.
5. Any advice you'd like to give to students interested in JSP?
My advice to future students coming to TIU is to talk to Japanese students and try to expand your view of Japan by exploring with friends.
6. How are the teachers? Do you like their teaching methods?
The teachers are great and their teaching skills are effective. My favorite teacher is Magara-Sensei!