The International Fair is an annual festival held on TIU campus where all our international students can showcase aspects of their culture including customary dress, local cuisine, and traditional performances. This year, the International Fair was held on May 31st. There were 10 food stalls representing 10 different countries. Among them was one organized by the JSP students of the 2016 spring semester. We visited their booth and took a few photos. We hope you enjoy them.
This year the international fair was held to coincide with Memorial Day in America. Our JSP students prepared their food stall inline with the theme of a traditional American picnic that included American food and music. They hoped to bring an American festive atmosphere to Tokyo International University.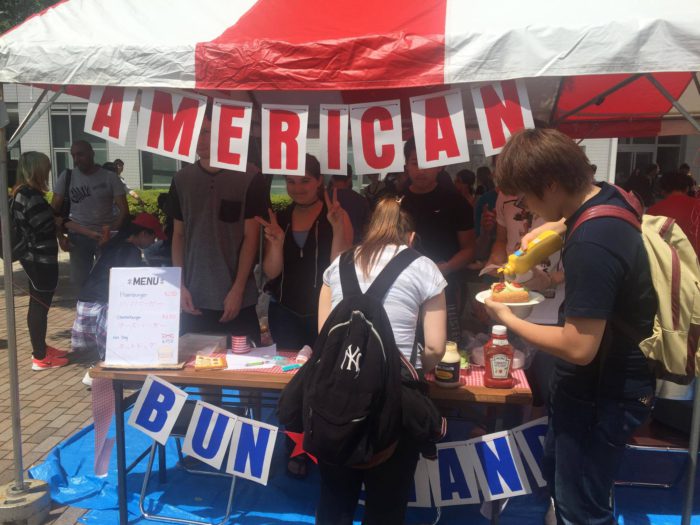 12 American students from 6 different universities, together with 2 Japanese students from TIU, organized the food stall. They expected to sell about 100 hamburgers and 80 hotdogs for the price of 200 yen each, with an expected net profit of 10,000 yen (approx. 100USD).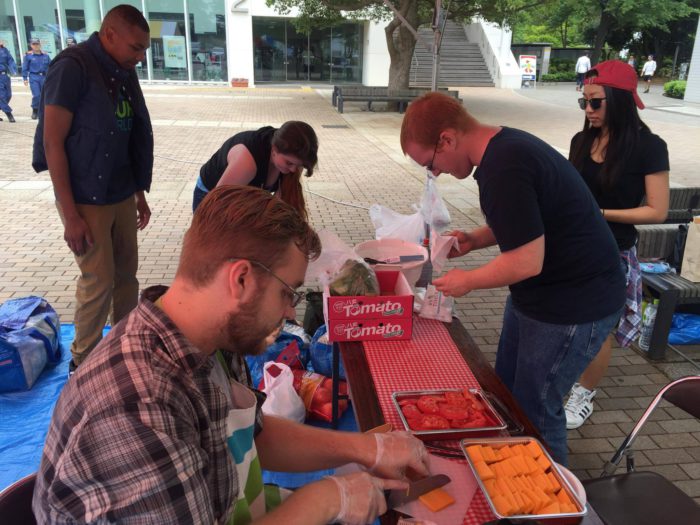 The day before the International Fair, the students got help from their host families who took them to Costco (yes, there is Costco in Japan!). In order to give the food quality freshness all the ingredients had to be prepared on the spot.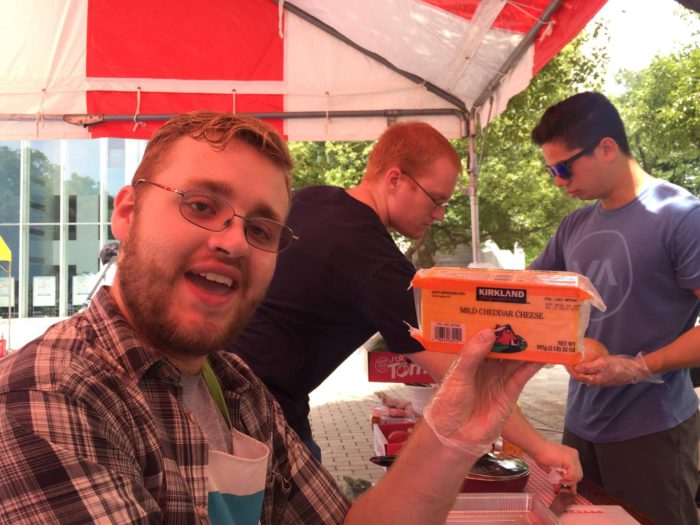 "Ingredients are all directly imported from America. Our hamburgers and hotdogs are as authentic as you can get!"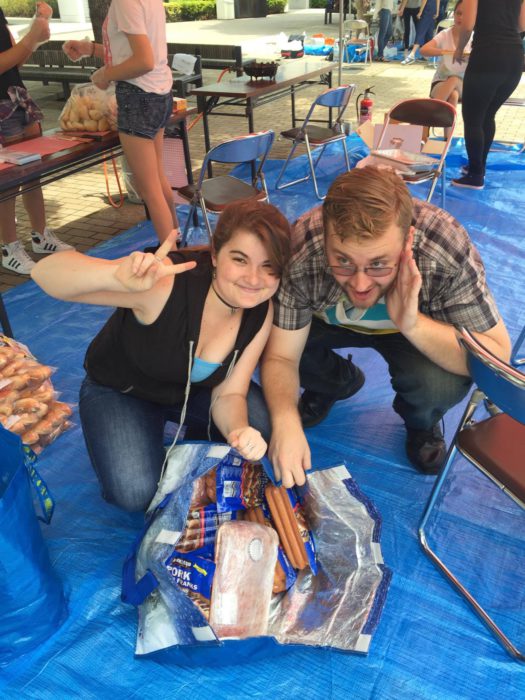 The safety of the event was assured through careful inspection by the Kawagoe Fire Department. Tokyo International University's professors also contributed to the event by rescheduling important classes so that students didn't miss any important course work. In total there were about 120 students running 10 booths, selling ethnic foods and deserts from all over the world. The event was a wonderful occasion where professors and students from different cultures joined together in harmony. We would like to share our joy with you through these photos of the event: