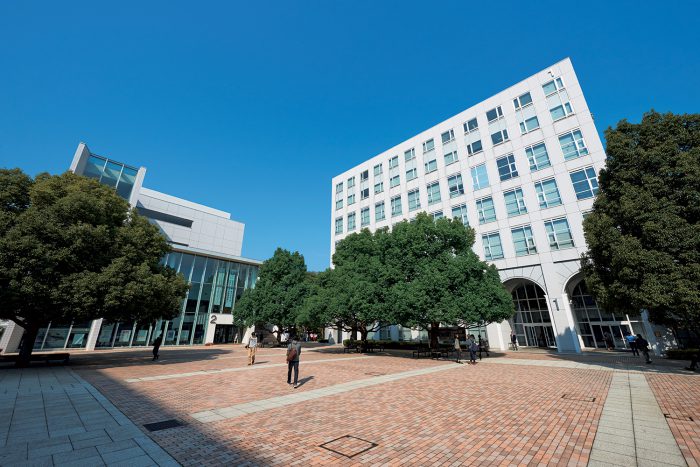 Tucked away from the hustle and bustle of central Tokyo in Kawagoe, Saitama, Tokyo International University (TIU) offers a quality environment for learning combined with direct access to the heart one of the largest metropolitan areas in the world. Established in 1965 as a small business college, TIU has grown from humble beginnings to a fully accredited private university with five undergraduate and four graduate schools home to over 6,500 students, including more than 900 international from nearly 60 countries.
TIU has three campuses boasting superbly equipped facilities. Campus 1 is where all classes for Japan Studies Program students are held. The campus is also home to the English and Japanese Plazas, as well as a library, computer lab, and auditorium. Campus 2, featuring more faculty facilities, is just a 10-minute walk from Campus 1. The Sakado Campus is home to all university sports teams and has state-of-the-art facilities.
TIU's sister-school partnership with Willamette University in Salem, Oregon, has further enhanced the curriculum and campus atmosphere in a more global way. You will find aspects of TIU very Japanese, such as the ticket vending machines for ordering lunch in the student cafeteria. Other elements of campus life are international and many TIU students have experience studying abroad, so you won't have trouble adjusting to your new base in Japan.
TIU also regularly holds symposiums with prolific guest speakers from all over the world, usually in partnership with Harvard University. The academic year is packed with free events, from music concerts to festivals.